Dinesh Patel is an Indian computer science teacher. Mr. Patel has created a human-like Robot and named her Shalu – an intelligent robot that has an ability to speak 38 foreign languages.
Mr. Patel said, "Shalu has been developed using waste materials like plastic, cardboard, wood, aluminum etc. It took three years to develop it and the expenditure was around Rs. 50,000 (~$669.08 USD)."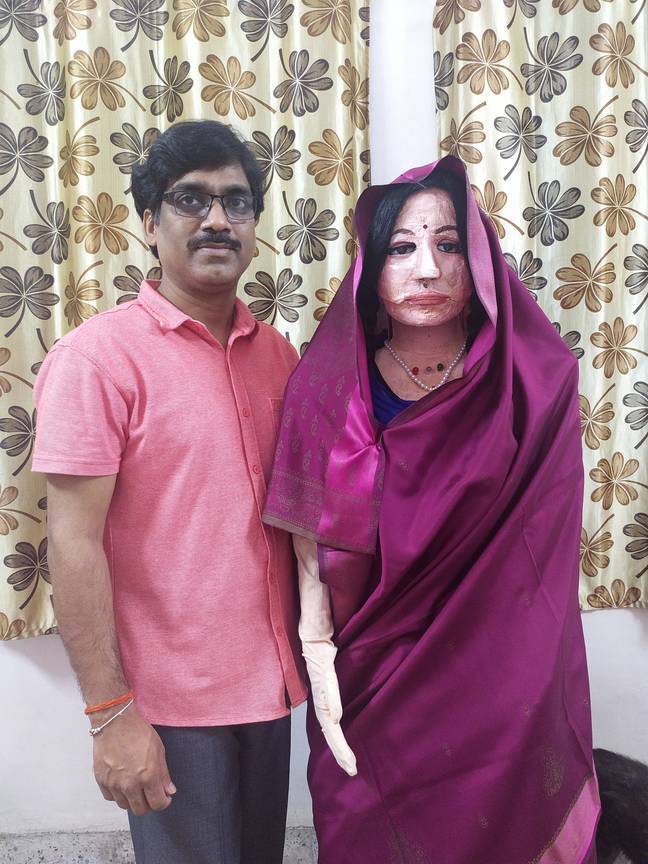 You can also check out a video where Mr. Patel is talking to the robot and trying to assess its abilities by asking it different questions. Mr. Patel also explained that Shalu can
memorize objects
recognize people
answer general knowledge-related questions
do math
greet people
display emotions
read newspapers
recite recipes
perform many other activities
be used as a teacher in schools
be used as a receptionist in offices
Please learn more about this human-like robot here.